Elementary Homework Folder Ideas
We asked teachers to tell us their best ideas for encouraging students to take responsibility for turning in work on time. Here are the five winning entries.

Turn It In
Submitted by Alicia Vandermale, West Elementary School, Tooele, Utah
My students have HORSE homework folders that they turn in to me every morning. I empty them, then put them in the students' mailboxes. Students really want to do their homework because 10 stars on the homework chart earns them a trip to the cow box, which is full of cool stuff like magic ink and rubber snakes.
Treasure Treats
Submitted by Tonya Rowswell, Drane Intermediate School, Corsicana, Texas
On the first day of school my campus provided each student with a tracker to record all homework assignments on. They are able to use the tracker as a restroom pass in each class period (middle school students), so they are required to bring the tracker to every class each day.

On Monday, as soon as they enter my room, they are to be seated and copy their homework assignment from the board into the tracker. Once the tardy bell rings, I check attendance and then I walk around the room and check each tracker to make sure they have their assignment written down (IN INK). I initial the box. The students put away the tracker and we proceed with class. This takes approximately two-three minutes.

At the close of each class period we have a "wrap-up" time. We reflect on what we have learned for the day and I have someone in the class remind us of our homework assignment and parent signature that is required in the tracker that night.

The next day we go through the same procedure, checking for parent signatures when I walk around the room and to check what they have written for that day's assignment. I also collect the previous night's homework they have placed on the corner of their desk (or we take a few minutes to check our homework together).

For students who have a "completed" (all required spaces filled in, signatures each night, and homework completed and turned in on time), I give them either one free homework pass for the following week, or a treat from my treasure box.

Work Responsibility
Submitted by Pamela Connor, St. Andrews School, Savannah, Georgia
In my third-grade classroom, my co-teacher and I feel that students really need to internalize the value of doing the work not so much for a reward, but because it helps them learn. For this reason, when we have our Back to School night we tell parents that we want the homework done by their children, with little or no help from the parents.
We explain that we need to know which children had trouble so we can help them. If a parent does the work or helps them too much, we don't get a picture of how the child is doing on his or her own.
We tell the parents that nothing goes home for homework that we haven't gone over in class, so the children should at least be familiar with the concepts.
Next, we explain to parents and the children that the homework is not graded. We use it to discuss strategies, thought processes, etc. This gives us the opportunity to go over the work with a child at a deficit or if he/she does not complete the work.

Homework Superstars
Submitted by Carolyn Campis, PS 180 Hugo Newman School, New York, New York
In my classroom, students who complete all components of their homework for 20 or more nights in one month, are entered into the "Lunch-Date Raffle." At the end of each month, two homework superstars are selected to have a lunch date with me.
During lunch, I'll order a pizza and the superstars stay in the classroom and chat with the teacher while they eat. Every homework superstar also earns a free no homework pass.
It's cheap and it's easy to maintain every month!

Getting Homework In On Time
Submitted by Laura Ingoglia, Timothy Christian School, Piscataway, New Jersey
I think an important part of getting the students to turn in their work on time is first teaching them organizational skills. Every morning when my students come in, the first thing they do is turn in last night's homework and write down the new homework in their planners. I have homework helpers in my class who check the planners to make sure all the homework is written down before they sign the planners.
When it is time to pack up at the end of the day, the students take out everything they need to pack up. Then they do a quick self-desk-check to make sure there are no loose papers in their desk. (Usually those loose papers end up being homework pages.) To make sure that everyone took out all the right books and folders I will tell everyone to put their hand on their Take Home Folder, then put their elbow on their planner, until they've checked to make sure they have everything they need for homework.
This helps every day because there are always some students who put their hands on their folders only to realize that the folders are not there. Eventually they catch on to the routine and they are able to self-desk-check and check their books without me telling them.
An incentive I use in my classroom is keeping a chart that records each day the entire class has turned in their homework. Once the chart is filled up, the class earns a reward (prize, candy, or extra recess).
I recently received an email from a mom, Beth R., concerned about organization for her middle school son.
She believes in our streamlined system, but she's concerned that her son won't feel comfortable using our system. He won't want to "stand out" amongst his peers. Beth's concerns are fairly common for a student using the Binder System on his/her own.
However, when schools are adopting the Binder System "school-wide," it's not the students that have concerns; it's the teachers! When everyone is adopting the Binder, the students are excited; they innately understand the simplicity of the system. Teachers, on the other hand, are concerned about how their systems will work with it. They are scared it won't work.
So, I prepared this video to share with: students, parents, teachers, and administrators.  It explains why simplicity is biologically essential for student organization. It also illustrates how the SOAR® Binder delivers on simplicity.
If you prefer to read, scroll below for an article covering some of the points addressed in the video.
If you believe in this streamlined organizing approach like Beth R. does, share this video with teachers and administrators at your school, or your child's school! Don't forget to share it with your child…maybe he will be inspired to be a quiet leader at school.
Here's to empowering our students for success!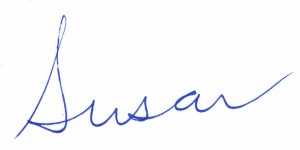 -Susan Kruger
---
Simplicity Is NOT Optional; It's Essential for Organization!
I am a former struggling student who became a successful student, classroom teacher, 1-1 tutor, and now a study skills expert of 20+ years.
Through all the tears, years, and classroom experience, I consistently observe the #1 bottleneck for students is organization! If students can effectively organize and track their notes and assignments, they almost can't fail a class.
An effective organization system puts students in control. It settles anxiety. It frees up critically valuable brain chemicals needed to engage in the primary function of school… learning.
"Simplicity" is not optional for organization. It is essential for brain biology. The prefrontal cortex is the region of the brain responsible for managing organization and organizing tasks. This section is the "weakest link" in our brain.
Every single turn-of-a-page adds a burden to the prefrontal cortex; imagine how much greater burden is placed on the brain with every additional supply students must manage?
There is a very common belief among teachers… "If each of my students has a separate folder and notebook for MY class, they will be more organized."
This belief is not only false, it creates the very problem teachers are desperate to control!
The more supplies students must manage, the more students will lose things. There are variety of physics and mathematical laws that govern the reasons for this fact.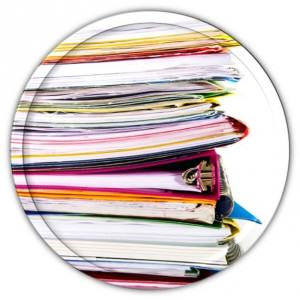 Students typically have 12-18 different folders and notebooks to track at one time. That's quite a lot of supplies… and they all look the same when stacked in a locker or sandwiched in a backpack!
But, let's focus on the practical stuff… like the fact that every folder and notebook looks the same when they are sandwiched in a backpack or stacked in a locker. It is far too easy to get to class with the wrong folder and/or notebook. It's also far too easy to leave a trail of supplies at home, when doing homework.  When you've packed six notebooks in your backpack after completing homework, it's really hard to notice that Notebook #7 is not there.
Let's also consider the sheer number of transitions students must manage. They start their day at home, ride in a car/bus, then arrive at school. So far, not terribly different from adults. But, when they get to school, they have to manage all of their supplies between a locker and 6-8 different classrooms! This would drive us crazy, as adults.
As a former teacher, I know how much we hate having to move to different classrooms throughout the day. The experience is no different for students.
Every extra layer multiplied times alllllll of those transitions radically amplifies the (literal) amount of brain power required to manage student organization. It's typically not practical to reduce the number of transitions in a students' day, but we certainly can do something about the number of supplies we expect them to manage.
The least we can do is make all of the transitions easier for students by streamlining the number of supplies we ask them to manage. For more than 20 years, I've been teaching students how to use ONE binder to organize ALL assignments and notes for their classes. Most students immediately "get it;" they innately understand this system relieves a major burden and will make their lives easier to manage! (When they aren't worried about social pressures, as I addressed in the video, above.)
Understanding the Brain Circuit
The brain is an electrical organ, powered by billions of tiny wires, known as neurons. In reality, each of those neuron wires is no different than this familiar circuit:

Our brains are electrical organs filled with billions of neuron wires. But really, each wire works just like this familiar circuit.
Imagine that each bulb on this circuit is a task the brain needs to manage: turning a page, opening a locker door, unzipping a backpack, pulling books out, zipping a backpack back up…
We don't typically think about these steps consciously. But, each one of these actions requires navigation…and drains valuable power in the brain.
Imagine a student is in class and has just received a homework assignment from their teacher. This is what it typically takes to put that one assignment away: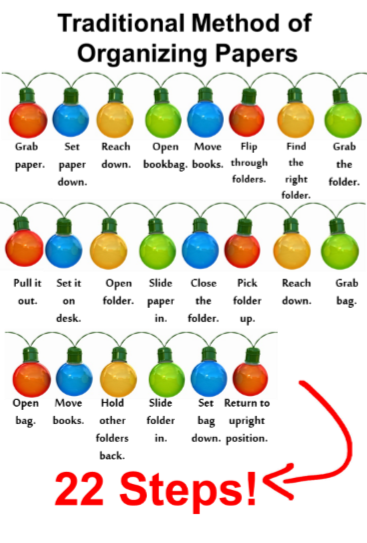 With the SOAR® Binder, however, students have a system that simplifies the process. Now, when a student is in class and receives a homework assignment from their teacher, the process looks like this: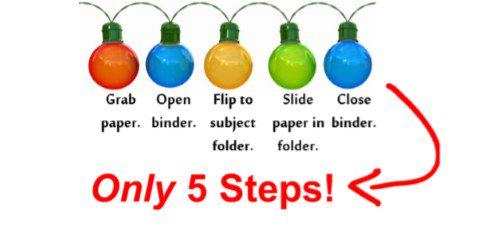 With a simplified system, we dramatically reduce strain on the brain. We create a situation where students are set up for success from the beginning, rather than having them start with a faulty, complicated system.
With fewer demands on the brain circuit, there is more power available for learning. There is far less anxiety. With a proper organization system, students are set to experience a positive, upward spiral of success!
When Teachers Have a Special System for Student Organization
Our first priority has to be centered on what is best for students. But, sometimes, a "single binder system" interferes with a teacher's system. In this situation, we must find a compromise.
When I am visiting schools and working with teachers with apprehensions, I ask them, "What are the reasons you use this system? What is the main objective you are trying to accomplish?"
Almost always, we can find a way to meet the teacher's objectives and accommodate the needs of the students. For example, science teachers often like to have a separate binder with tabs to separate: class notes, vocabulary terms, labs, and homework assignments.  One common way we address this situation is by keeping the Science Binders in the classroom and using the SOAR® Binder to transport papers/assignments between home and school. This requires some adjustments (such as finding a place in the classroom to store the binders, setting up a system for students to immediately/instantly manage distribution of binders at the start of each class). But, these extra adjustments pay dividends when far more students are showing up to class, prepared, with the correct assignments and papers.
Another option is to add the tabs right to the SOAR® Binder, behind their Science folder. Teachers can then guide students when to transfer all of their notes over to their home "paper station." Or, perhaps teachers can maintain one filer folder in class, per student. At the end of a chapter or unit, papers can be transferred from the binder into the file folder until the end of the semester or year.
There's an infinite number of ways to find common ground between teachers' objectives and students' needs. It is an adjustment, but it will work for everyone's benefit very quickly!
Get more information about the SOAR® Study Skills Curriculum here.
Here's to empowering our students for success!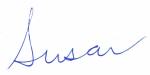 – Susan Kruger
Filed Under: StudentsTagged With: brain, organization, paper organization, school organization